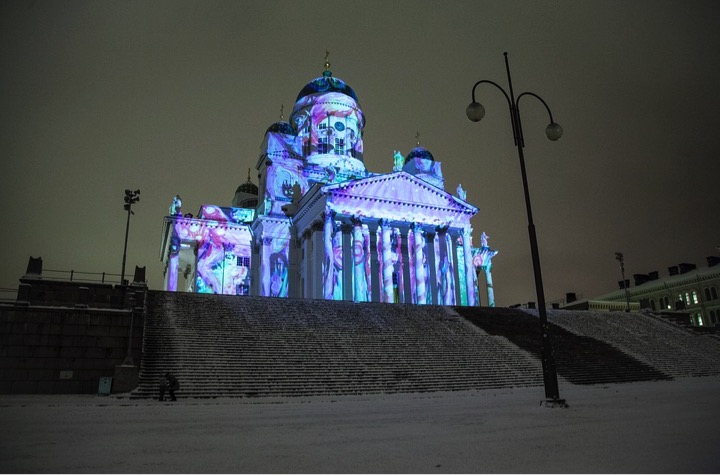 Regarded as the happiest country in the world, Finland is a north European nation that offers vast landscapes of immaculate natural beauty. It is noted for its ski fields, the world's largest archipelago, the northern lights, the Midnight Sun, friendly locals, museums, national parks, and picturesque towns and cities. It is flocked by tourists throughout the year during summer and winter seasons. Here are the top five places to visit in Finland.
Helsinki
Being the capital of the country, it is the top pick destination for visitors to explore and easily reach neighborhoods and many attractions. The city resembles St. Petersburg for the design of buildings in Russian style. It stands out with a wide assortment of museums, finely crooked timber houses, and cathedrals. It is worth turning your jaunt to a long trip to sightsee the finest cultural centers here. Some incredible sites in Helsinki are the National Museum of Finland, Military Museum of Finland, Finnish National Gallery, the Fortress of Suomenlinna, and Seurasaari's Open-Air Folk Museum. In Suomenlinna, visit the Church or Lighthouse and the Fortress to dawdle around it and the surrounding artistic gardens. With the eagle's eye view, you will land to rustic quaint cabins and artistic manors, Finnish farms, meadows, the mermaid statue in Esplanadi Park, and Senate Square in Seurasaari.
Lapland
The auroras or the northern lights may be best explored in Lapland and Levi Village. You may stay in any ski resort or a restaurant in the town or the village and choose any night between September and March in which the sky is clear. Arctic Circle tours to Rovaniemi, a World-War-II-torn town, will be fantastic that may take you to Arktikum Museum, Science Centre Pilke featuring northern forest exhibits, the underground museum of Saunta Claus Village, Oulanka National Park, the Jätkänkynttilä Bridge, trails through Salla Village. Ski enthusiasts may have activities like reindeer sledging, canoeing, rafting, and snowboarding.
Porvoo
Porvoo is home to beautiful patched timber red houses of the medieval style, cobbled alleys, and the Cathedral. Grab life jackets and enjoy padding in the Baltic Coast. Other impressive sites in Porvoo are an Iron Age burial ground, Iso Linnamäki Fortress, rocky coastal areas, and pools and saunas. Leisurely walk around the pine trees and wooden bridges at the site of Albert Edelfelt Studio Museum, which showcases paintings and heliogravures of the great artist. This place is ideal for picnic during summer.
Turku
Turku is the oldest town with endless historical sites ranging from the Cathedral, Archipelago National Park, Luostarinmäki Handicrafts Museum, and Ruissalo Island's oak forests. Archipelago National Park is a tourists' gem with innumerous beaches, islets, reefs, bedrocks, and windswept climes. It is a great spot for golf, volleyball, and basketball. Luostarinmäki Handicrafts Museum was an area to survive the Great Fire of Turku. It presents the pre-industrial era handicrafts. Ruissalo Island has Turku Castle, oak forests, gardens, a popular recreational center, beaches, and rocky outcrops.
Tampere
It is a stupendous cultural and industrial town home to festivals and sports activities. It had the Russian influence to industrialization. Textiles, metalwork, and footwear are the main industries in the town. Särkänniemi Adventure Park has an art museum, a children's zoo, a planetarium, an aquarium, and an observation tower. There are a number of theatres and cultural and recreation centers in Tampere. Do not miss to see the Central Square in Hämeenkatu to see four statues by Wäinö Aaltonen. Taking a ferry from Tampere, you may explore other unruffled villages like Pirkkala and Ylöjärvi.