The Lake Garda , which by extension is the largest lake in Italy, offering fabulous scenery and unique atmosphere. So what better way to explore it, if not on a motorcycle?
With a little time available, it is possible to complete the whole tour of Lake Garda by motorcycle, especially if you are not in high season: in that case, you would risk long queues, given the presence of tourists every year , here, they come from all over the world.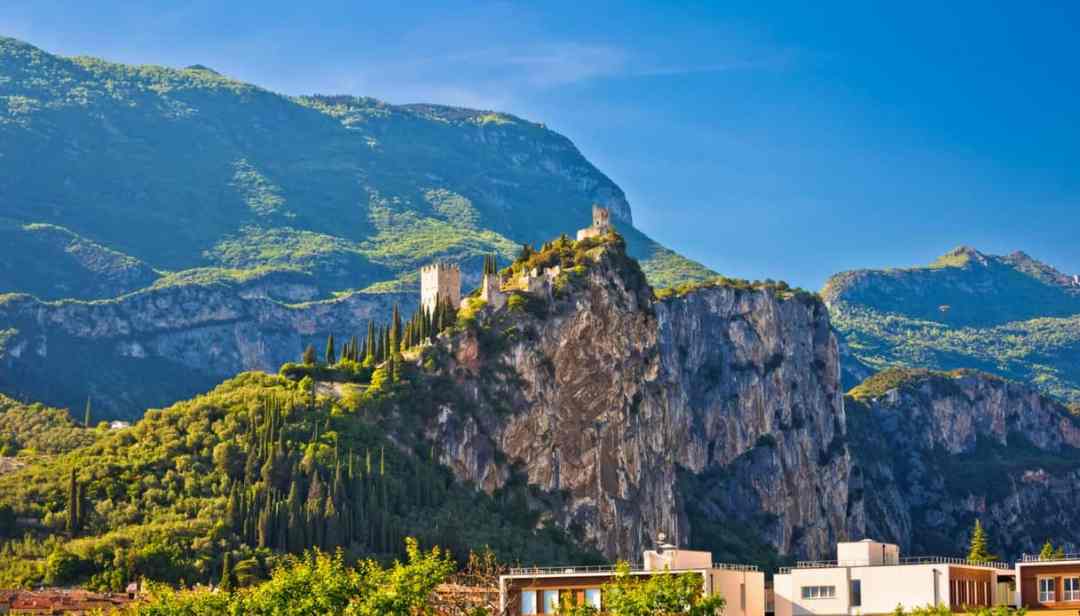 If you opt for the complete tour, you need to take into account over 250 km of travel: starting from Desenzano, on the Brescia side of the lake, you reach Riva del Garda and then continue through the valleys of Trentino Alto Adige , before descending towards Tenno and Toblino finally returning to Desenzano.
By motorcycle in Trentino, on Lake Garda
What are the most beautiful places to see during the itinerary? Actually, Lake Garda is pervaded by a kind of magic that makes everything almost magical. And, in any village or any beach you stop, you can be sure that you have chosen a spectacular place.
However, there are views that a motorcycle trip allows you to live fully: the ascent from Riva del Garda to Passo del Ballino , with the splendid valley of Lake Toblino. And then the climb towards the Bondone , or the descent that leads up to the lake of Cei . Because the circumnavigation on two wheels of Lake Garda is a unique experience, made up of breathtaking views and splendid villages in which to stop for a fish lunch.
An alternative is represented instead by the itinerary that, starting from Riva del Garda and passing by Limone, allows you to take the Strada della Forra , considered " the most beautiful road in the world ". It was even referred to as "the eighth wonder of the world " by Winston Churchill, and on a motorbike it is not hard to believe it: this narrow and spectacular road, which even James Bond traveled during a breathtaking chase, starts from Pieve and descends quickly towards the lake , crossing the territory of the Brasa and then entering the Gardesana state road at Porto di Tremosine.
On the Lake Garda, the Strada della Forra
Whether you choose to ride the whole of Lake Garda by motorbike, or to concentrate on a single stretch, the magic of the place remains unchanged. And the experience will still be extraordinary.