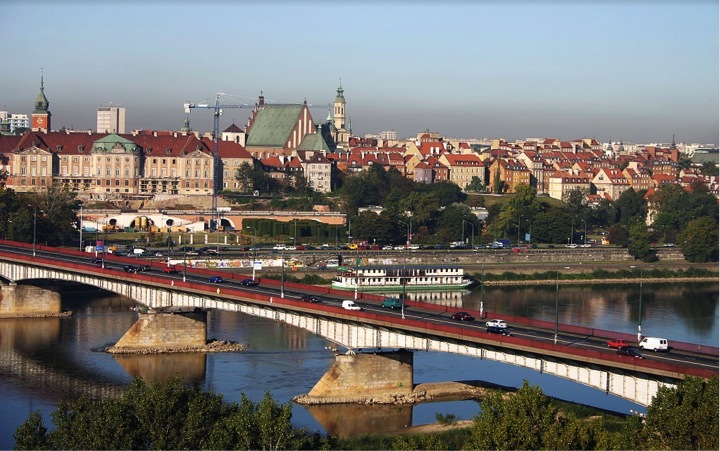 Poland is an eastern European country with medieval architecture and rich history. It has become one of the best tourist destinations over the years. The people of this country are very friendly, warm, and welcoming. The country has lot of lakes, beaches, and beautiful mountains. The cities here are famous for its architectural beauty. It is quite huge and so it might take a week or so in vacation.
Taking a road trip is a great idea if you wish to cover many places at once. The road trips covering important tourist destinations of southern and western Poland are as follows.
Before starting a trip some words of caution, Poland roads are of poor quality except for highways that are kept in a good condition. Driving after dark is a bad idea as the roads are generally narrow with poor lighting and are often used by pedestrians and cyclists also.
Southern Road Trip
Krakow
Krakow is a city near Czech border having a well-preserved medieval core and Jewish quarter. Some of the architectural highlights of this city include St Mary's Basilica and Wawel Castle. The Wawel castle was built in the 14th century by the Polish Monarch Casimir III, the great. The castle is home to Polish crown jewels, the legendary sword of Szczerbiec, and the coronation sword. The old town back streets are nice place to wander and soak up the old heritage of the city.
Auschwitz-Birkenau
The most famous tourist attraction is the Auschwitz-Birkenau Museum. It is an infamous Nazi's concentration camp and is the first thing to strike the visitors entering the museum. This is devoted to the memory of murders that happened in the concentration camp during World War II. This museum has been visited by more than 25 million people.
Wisla
Wisla is a beautiful town situated in the mountain range of Silesian Beskids. Beskidy Mountain's stunning view can be captured by taking a chair lift to the top of Adam Malysz Ski Jump. There is a museum of skiing in Wisla and Lake Czernianskie, which can be enjoyed with a stroll or cycling.
Rabka
Rabka is a town on the slopes of the Gorce Mountains. This town was used by Nazis to train torturers and executioners. But now this is a chic town that hosts a number of summer folk festivals. There are a few wonderful museums that show the rich history of the place.
Wielcika Salt Mine
Located in the outskirts of Krakow, this is one of the oldest salt mines in the world. Mining of salt started here as early as the 13th century and was stopped in 1996 due to floods. This is one of the largest tourist attractions and is visited by over a million tourists every year. The mine hosts incredible statues and chapels that are carved out of rock salt over the years. It also has an underground lake.
Western Road Trip
Warsaw
Warsaw is the capital of Poland known for its culture. It has some of the best museums in the world including Warsaw Rising Museum and the POLIN Museum of the History of Polish Jews. The old town has beautiful alleys, squares, and cafes and is a must visit. There are many royal residences of eminent Polish rulers here and the very sight of them will give an overview of some splendid monuments and architectures.
Masurian Lake District
Located near the lower Vistula River, this district has more than 2000 lakes. This lakeland is the most popular tourist attractions in the whole of Europe's lake districts. There are various choices of accommodation available. We can get around this place by either bicycles or boats.
Bialoweiza Forest
This forest is one of the well preserved primeval forests that once covered Europe. The forest is home to 800 odd wisent, a protected species of European bison. Guided tours are available to go around this forest.
Pack your bags and make this wonderful road trip in Poland; you will definitely be awestruck.