In the province of Trento, Riva del Garda is a popular tourist resort overlooking Lake Garda . But it is also the ideal starting point for itineraries to discover Lake Tenno and Lake Ledro .
From Lake Garda, Riva del Garda offers the panorama of the northern tip. Nearby there are the province of Brescia (Limone del Garda is just 15 km) and the province of Verona, and all around the mountains: the Rocchetta, the Baldo, the Brione. Staying in Riva del Garda means immersing yourself in the magic of a lake resort, made up of small beaches and interesting monuments : the Rocca , a 12th century fortress surrounded by a canal with a drawbridge, the Bastione (a Venetian fortress built at 160 meters, on the slopes of Mount Rocchetta), and a whole series of other military fortifications scattered around.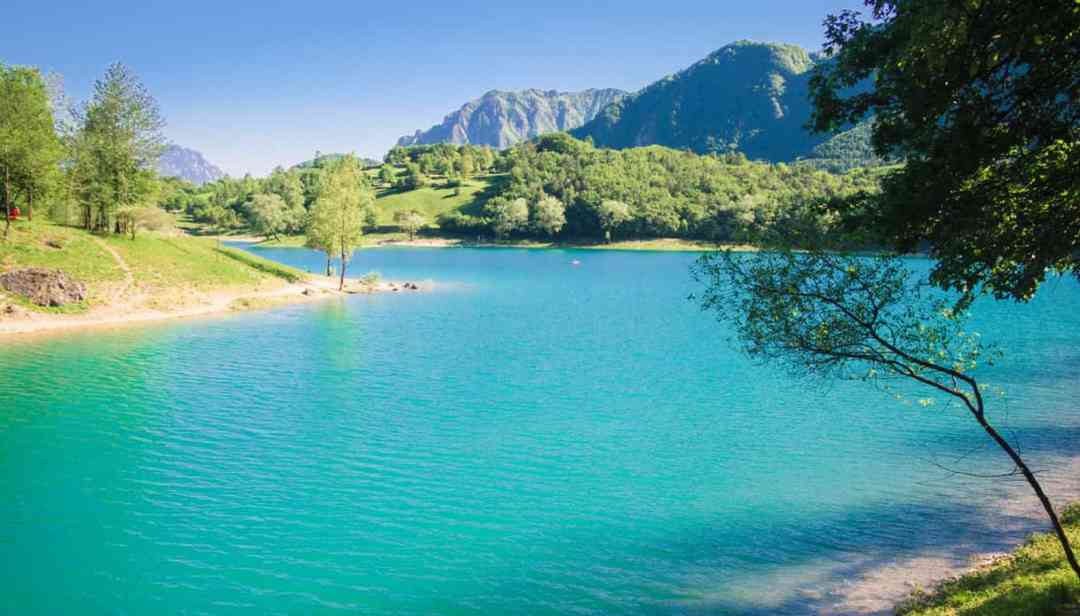 But above all, staying in Riva del Garda means getting to know one of the most beautiful lakes that Italy can boast up close . Lake Garda is so extensive and so rich in landscapes and locality that it would not be enough a month to live it to the full. If you are staying on your Trentino side, you need to know that motor navigation is prohibited . And the silence is almost rarefied. What to do here? Apart from exploring the surroundings, it is the ideal place for water sports: canoeing, windsurfing, sailing, diving.
Lake Garda
6 km from Riva del Garda, we find then the lake of Tenno . Next to the beautiful village of Canale di Tenno, it appears to have been painted by a painter. Formed 1000 years ago following a landslide precipitated by Monte Misone, it is an enchanting place: with its pastel colors, Lake Tenno is surrounded by pastures and forests and, next to its "permanent" island, it hosts a second one that emerges only when the water is low. A tour here can not be separated from a visit to the village, and from an excursion to the Varone Waterfall Cave .