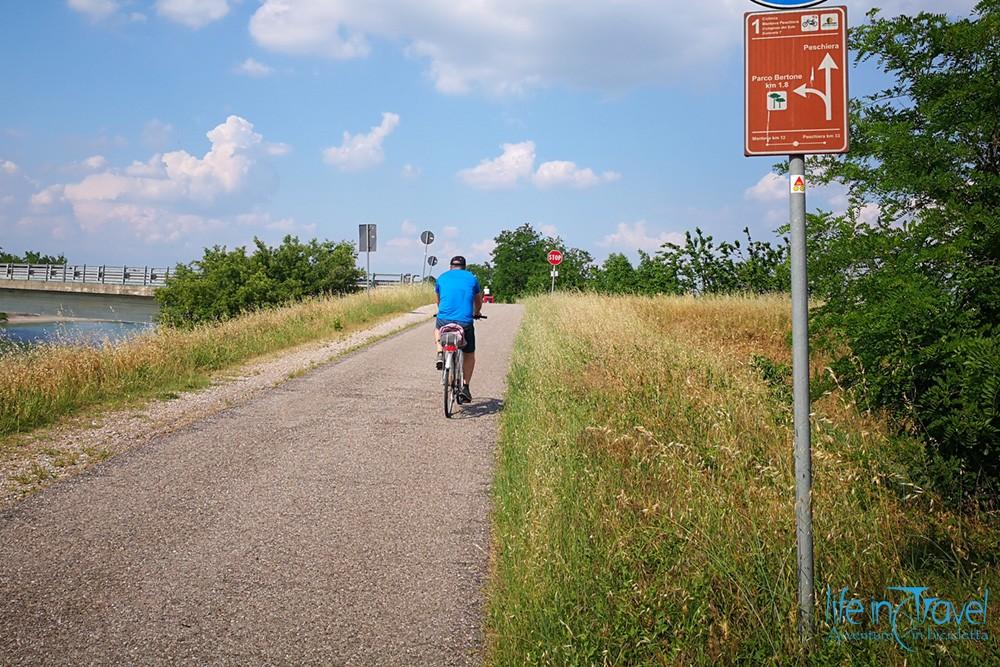 The Mincio cycle path is a much appreciated and rather popular route, especially in spring, which reaches a length of 45 km. The route develops between the cities of Peschiera del Garda, in the province of Verona, and Mantua , which has one of the most beautiful urban centers in the whole of Northern Italy. Easy and suitable for everyone, the one that runs along the river Mincio is a completely paved and well marked track, therefore suitable for practically everyone, from bicycle enthusiasts to families. The itinerary begins just after the Mantova railway station, which must be crossed until it reaches the Ponte dei Mulini.
Once this construction has been passed, one enters the Parco del Mincio, an extremely calm place totally immersed in nature. This place is ideal especially for birdwatchers , as birds such as storks, herons and hawks nest and live in the protected area. There are also characteristic villages and farmhouses, where it is possible to taste some typical Mantuan specialties . A piece of Grana Padano savory or a slice of Sbrisolona cake will refresh you and allow you to taste the typical local flavors.
The cycle path runs along the river towpaths, that is to say the points where the boats were towed to land, up to Pozzolo sul Mincio, full of villas rising on the water. From here you enter the Venetian territory and, continuing to pedal along the paved road, you can see some of the most beautiful medieval villages in the whole region. The most characteristic is probably that of Valeggio sul Mincio , in the past already included in the list of the most beautiful villages in Italy . Once you admire its beauty, you can leave for Lake Garda.
The last stretch of the Mincio cycle path goes in the direction of Mondambano, beyond which you must cross the river and go to its left bank. The miles to go before arriving in Peschiera del Garda are not many and should be cycled past the railway viaduct first and a parking lot next to the sports field later. Thus the Mincio cycle path ends on the shores of Lake Garda, after a journey of over 40 km between the incredible nature that only this corner of Italy can offer.