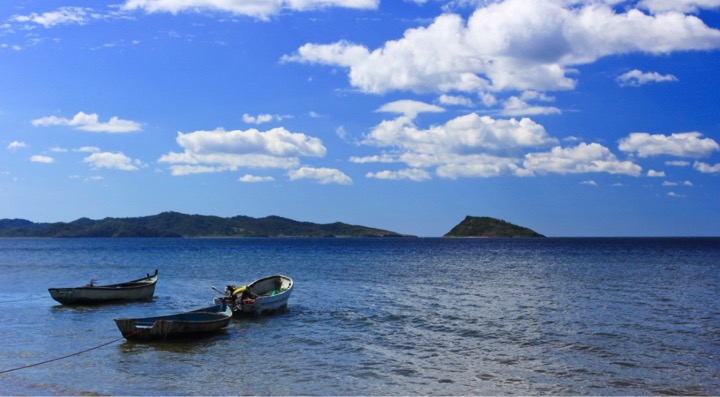 Costa Rica is a Central American country having coastal lines on the Caribbean and Pacific. There are many breathtaking beaches and rainforests with teeming wildlife in this country. Beaches here are with white sand with palm tree stretch, black volcanic sand, or untouched rugged shorelines. They have charming shores with golden, rose, or white fine grain sand, or even sparkling colored corals. Beach lovers can relax for a long time, play with turtles, or enjoy swimming, snorkeling, diving, and surfing.
Here are a few best beaches in Coasta Rica.
Manuel Antonio
Located in Manuel Antonio National Park, it is considered the best beach for day outs and adventure tours. You can visit a set of luminous colorful beaches in Manual Antonia. Exploring rainforests from here is fun, where many bird species, squirrel monkeys, and sloths are on sight. This beach is best suited for snorkeling or diving, since coral reefs, shimmering green water, and water plants are amazing.
Playa Conchal
Playa conchal is a special beach because of its location. It is cut off from the rest of the world. To reach here, you have to walk along the shore from the nearby fishing hamlet of Playa Brasilito. This beach has calm waters ideal for swimming. The distinct sound of seashells shuffling with each approaching wave will mesmerize you. You will find pink, white, and tan shells making up the sand. The very name Playa Conchal (Shell Beach) is derived from shells.
Tamarindo Beach
Tamarindo is a small town in Costa Rican Northern Pacific coast on the Nicoya Peninsula. It is about a 4-hour drive from San Jose International Airport. It is popular with tourists as it has good paved roads along with other modern amenities. This being a surfers' paradise has attracted surfers with excellent waves at the mouth of estuary.
Samara Beach
Samara beach is a breathtaking beach with diverse activities. It has soft sand stretching over 7 km lined with palm trees. It has a good coral reef, which means less undercurrent, so newbies and kids may safely learn surfing or swimming. The beach is ideal for boogie boarding, swimming, and snorkeling. You have standard hotels and spas to enjoy leisure activities too.
Playa Santa Teresa
This is a very long and flat beach and a splendor spot for surfers. At low tide, this becomes a really huge one and photos taken here can be epically beautiful as the wet sand starts reflecting the setting sun. At high tide, the beach is closed down for surfing. Better plan your surf based on tide forecast. Adventure camps and annual competitions are being conducted in this beach.
Punta Uva Beach
This beach is known for its calmer waters, white sand, and reefs. It is situated within Gandoca-Manzanillo Wildlife Refuge. We can enjoy bird watching and wildlife seeing, including a variety of bird species, capuchin monkeys, and lizards. There are not many luxury hotels or vacation homes available, but midrange hotels are ample in the town. Puerto Viejo is the nearest place, which can provide you with supplies other than grocery.
Playa Jaco Beach
Playa Jaco is the nearest of all the beaches from the capital San Jose. It has gray sand with the back drop of palm trees. This is a most commonly visited beach in Costa Rica. So, there are a medley of stay options, including restaurants and bars. You can go for zip line, ATV, and catamaran rides and other beach activities.
These beach destinations in Costa Rica will enchant and relax you, making your vacation a dream come true. Costa Rica is the ideal destination for a well-deserved break from busy life. So, "Felizvarado"—Happy beaching!